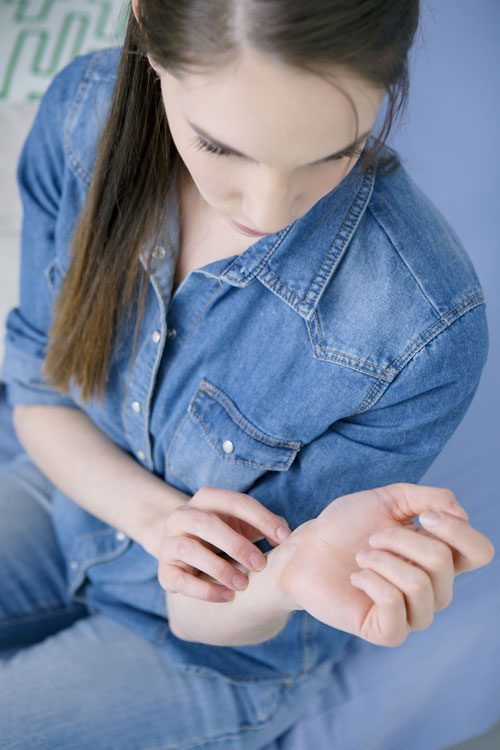 What Is Eczema?
Eczema (atopic dermatitis) is characterized by itchy, red, crusty patches of skin caused by inflammation. The term 'eczema' is broadly applied to a range of persistent skin conditions. These include dryness and recurring skin rashes that are characterized by one or more of the following symptoms: redness, skin swelling, itching, dryness, crusting, flaking, blistering, cracking and oozing.  The cause of eczema is unknown but is presumed to be a combination of genetic and environmental factors.
Eczema FYI
Certain foods can trigger symptoms, such as nuts and dairy.
Symptoms vary according to the age of the person with eczema.
Eczema can also be triggered by environmental factors like smoke and pollen.
Treatment focuses on alleviating symptoms and healing damaged skin.
Eczema is not a contagious condition.
Eczema is not a curable condition.
Clinical Research Trials for Eczema
Currently, we are seeking individuals to participate in an clinical research trials for Eczema in Tampa, you can receive compensation up to $1,000. for your time and travel.  If you know someone who may qualify, refer them to us and receive $100 when they complete the study!
Click below to sign up!
* If you don't see a currently enrolling study for your condition, apply for FUTURE STUDIES to be notified when opportunities are available.